Shopify vs WooCommerce – Which is Better and Why? 
Choosing the right platform for eCommerce is seemingly daunting as there are endless options. However, the whole challenge comes to a small range with Shopify vs WooCommerce. These two are the most renowned and most trusted solutions to reign over the eCommerce world.

When you have come across both platforms, you may have noticed two platforms have some high-end advantages. We're here to scrutinize Shopify and WooCommerce to give you some reliable information. When you can understand how they differentiate from each other, it will be easy to make the right decision.

We have made the comparison with contrast in mind and analyzed each platform to present you with the guide for selecting the best option for your soon-to-launch venture.

The definition
First, we'll have a look at what these platforms are by their definition.

Shopify: A one-stop service that presents you with the solution to create and manage your online store at your will.

WooCommerce: An open-source eCommerce platform built on top of WordPress. You can manage your shop right from the familiar structure of the CMS you love.

Shopify Features
Each platform stands in the market with a set of modern, advanced, and user-friendly features. Let's have a look at them. Let's start with what Shopify offers out of the box.

Shopify comes with a ton of tools that are solely built for eCommerce success. The features are for everyone who wants to sell easily and massively over the internet.

Customize store appearance
Shopify has 70+ shop templates to choose from for your store. Besides getting the perfect theme, you can also edit the HTML and CSS to bring any change to the interface.

Get SSL certificate free
You know, the SSL certificate is an important signal for SEO boost as well as it indicates that your site is secure. With every store, Shopify provides a free SSL certificate (256-bit). So, everything's safe under this security.

Credit card payments
With your Shopify store, you can accept payments via any credit card. Visa, Mastercard, AMEX, and Discover – right after opening the shop, these cards are valid for your store. No hidden fees will be charged for your customers.

Abandoned shopping cart recovery
Worried about losing prospective sales? Shopify gives you the chance to communicate with the customers with an automatic email. This way, you can motivate the customers who abandoned the cart before.

Analytics and report
From the dashboard, you can track sales and orders, along with analyzing the traffic and other metrics. Product reports will help you understand the sales and growth, which are beneficial for your next move.

WooCommerce Features
The main strength of WooCommerce is it's powered by WordPress so the flexibility comes by default. On top of that, many plugins are built for WooCommerce, which only extends the power of it.

Sell what you want
When you start with WooCommerce, your imagination is the limit. There's no limit on what you can sell and whatnot. Open a store for physical goods, approbate digital downloads, or even start an event management company – WooCommerce is appropriate for all.

Absolutely open source
As an open-source platform, WooCommerce enforces no limit upon your store. Moreover, you can customize anything of this plugin to make it your own. You can add endless products, take unlimited orders, and have limitless users on your site.

One-click refunds
Make refunds to your customers when they asked for it right from the WooCommerce dashboard with no hassle. It's 'one-click' refund, after all.

Inventory management
Running the store smoothly requires knowing about the stock of the products you sell. With inventory management, you can be notified if an item is out-of-stock, reshuffle the stock after canceling any order, and a lot more options.

Add your team
Now you can add your team as shop managers so they can accomplish tasks on behalf of you. For giving that access, you don't need to make them admins.

The pros of Shopify
Each of the platforms has its merits to make the eCommerce experience more successful. Let's examine how Shopify can benefit your business.

No technical maintenance
You don't need to think about the domain and hosting, and other relevant technical issues with Shopify. By taking a monthly charge, this platform will take care of everything, and you can invest your time in the improvement of your store.

As your shop gets bigger, you don't need to panic because it's not going to crash under Shopify's rigorous system. Amazingly, Shopify can deal with any amount of increased sales and augmented traffic.

Vigorous support
The fantastic customer support of Shopify helps it to be the top-graded eCommerce platform. People can get in trouble with their store, and the support agents will resolve the issues with care and attention.

Connect social media
Social media integration with all Shopify websites allows you to make a bridge with your audience from different channels. So, connect with people from Facebook, Twitter, Instagram, and so on.

The pros of WooCommerce:
WooCommerce has become even stronger after being bought by Automattic. The strength of this platform is generated from the popular and most user-friendly CMS WordPress.
Do whatever you want
WooCommerce, as an open-source platform, will allow you limitless customization. The code, on which the tool was built upon, is open for all. The enormous possibilities with customization made WooCommerce one of its kind.

With this solution, you will get a real opportunity to reflect on your brand. Create a store that depicts your personality. WooCommerce is considered as the most scalable eCommerce platform. You know why.

WooCommerce-ready themes
The countless number of WordPress themes are available, which are built for WooCommerce only. What's more, a great portion of WordPress themes has an online shop version that is ready for WooCommerce.

SEO is easy with WooCommerce
Getting top to the search engine's ranking, you need to work with SEO. However, the basic structure of the WordPress blog will help you maintain the best SEO practices and get a boost. Furthermore, the product pages enable you to integrate metadata, which is undoubtedly a plus point.

The cons of Shopify
An exceptional coding skill's required
Unlike WooCommerce, Shopify has a weird way to make severe changes. Without learning their own language Liquid, you can't see what you want. So, you need to have a minimal level of technical skill on your arsenal.

The Cons of WooCommerce
Poor customer support
A mentionable negative side of WooCommerce is its customer support. It lacks phone support, and it's not easy to get your problem resolved fast. Compared to Shopify, the support of them gets a lower mark.

Ease of use
Shopify
With Shopify, there are a few obstacles to create your store and maintain it. Things are pretty convenient to start with Shopify. What you have to do is sign up with Shopify, get a domain, and select a theme.

Besides that, if you use the default payment gateway, you can accept credit cards and start getting paid from the very beginning. Also, starting with Shopify is exceptionally painless and incomparably straightforward.

WooCommerce
Creating a WooCommerce store isn't as easy as you guess. You have to get started with WordPress first unless you are familiar with it. Then, you can install WooCommerce on your WordPress and start knowing the interface.

Technically, to create your store, you have to get a domain and hosting, above all. Now, install WordPress and then install WooCommerce and configure it. Find a theme and set it up as per your store's requirements.

Payment methods
Shopify
In terms of payment gateways, Shopify doesn't put you in an overwhelming situation with a pack of options. Shopify comes up with its own system which is capable of accepting credit cards.

Apart from that, it requires no configuration to start with Shopify payment. That's sweet. Now, if you need to incorporate third-party options, Shopify supports that, as well. PayPal, Stripe, Authorize.net – all are okay.

WooCommerce
WooCommerce can provide you with a ton of payment gateways. Because it's an open-source platform and holds enormous plugin integration, you will get way better options than other platforms.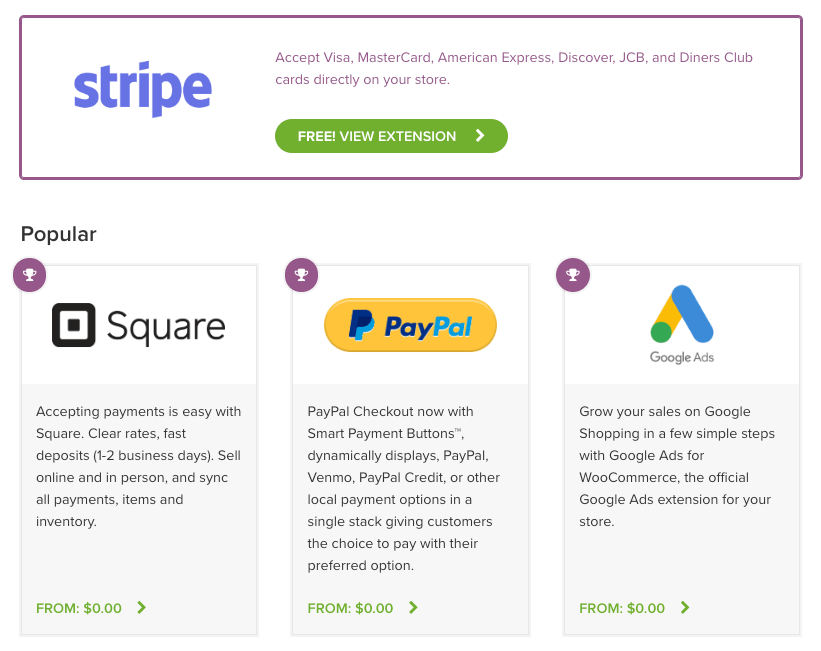 WooCommerce supports all the popular payment gateways such as Stripe, PayPal, and Authorize.net. Along with renowned brands, WooCommerce also supports many local companies, which is a great feature.

Our verdict
We'll not tell which one is the best eCommerce solution because both have the power to run an online venture successfully. It's you who will decide which one is most appropriate for your business. But we can point out some reasons for a better understanding of you.

Flexibility and ownership: if you value flexibility, then WooCommerce is your bet because it allows you to customize everything. Also, own the store and no one, but you will decide what to do.

Simple and beginner-friendly: if you're seeking for a no-brainer solution, yes, Shopify can satisfy you. For opening a store with simple products to manage it, you don't require any technical skills.

Control: talking about control, you have less choice with Shopify. There's a record of Shopify where they banned some companies before. Choosing WooCommerce over Shopify can give you the control you cherish.

WordPress lovers: people who already worked with WordPress will feel comfort in WooCommerce. As they can accomplish their tasks from the familiar environment, it gives them more confidence.

Easy maintenance: are you looking for an easy way to maintain the store? Shopify has everything in order, so you don't need to waste your energy. With WooCommerce, you have to do everything yourself.

In the end
We can't shun one platform over another. Each one has its own advantages, which are beneficial in particular conditions. For flexibility and complete control, WooCommerce has the appropriate answers. On the other hand, if you love the simplicity and a more straightforward choice, choose Shopify. That's all from us. Now decide which one may fill out your needs accurately. If you want to establish your online business, you can follow this WooCommerce tutorial to start from scratch.