7 Awesome WordPress Mailing List Plugins You Need As Your Growth Partner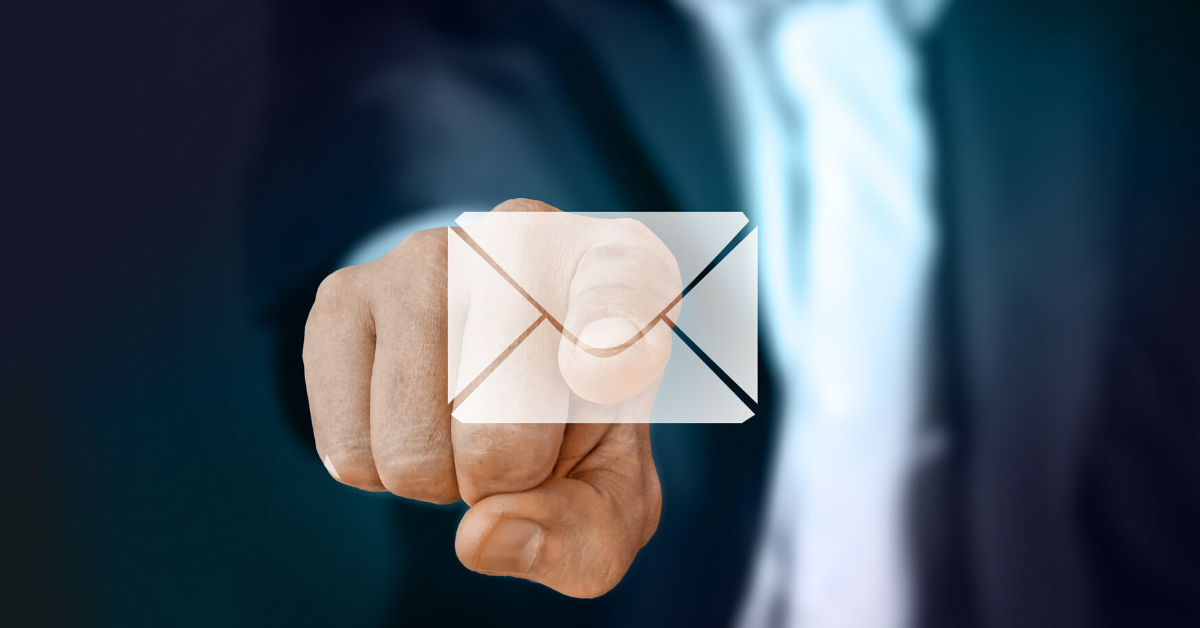 If you're in search of the best WordPress email subscription plugins, then you have landed in the right place. Welcome aboard!
In the realm of WordPress subscription plugins, the choice is enormous. But hey! Your buddy here has done the research and is now giving you the findings to make things sweeter and more comfortable.
You might be a little bit overwhelmed to find the right equipment for building your email list. Well, who doesn't? The number of WordPress plugins in any niche makes it harder for users to choose the best one.
WordPress mailing list plugin is no exception. In this post, you'll find the selected tools that were built in the first place to get things done for email marketing.
Every person is different with their choice. If you want to do some basic email collection or advanced marketing that includes complicated features like split testing – this list has answers for every single demand.
Hold tight and start exploring!
Why list building is essential for natural growth
Do you really need a WordPress plugin? Why?
WordPress email subscription plugins

Thrive Leads
WP Subscribe
Bloom
ConvertBox
Mailchimp for WordPress
WP Notification Bar
ConvertPro
Why list building is important for natural growth
As a marketer with growth-hack experience, I can't deny the significance of building an email list. Your list is not a one-time thing – used once and then no value. It has recurring power, which means you can get the benefit as long as you want.
Customer engagement is an aching issue for all entrepreneurs – everyone wants that, but it's hard to make a great impression there. By inviting people to join your mailing list and then building the relation gradually is a natural bonding.
Over time, you'll notice that your list is getting bigger, and that's the bright sign of your business expansion. Meaning, more people are involving in your journey. Every time you launch something new, you can get your customers asap to check it out.
Do you really need a WordPress plugin? Why?
Now the burning question arises. My answer is, yes. I'm going to explain why. But on a short note, let me tell you something. A WordPress plugin is a comfortable solution, mostly because of the large community of WordPress that connects almost every business out there.
The other things I want to tell:
WordPress is controlling a massive portion of websites, I mean, online businesses. It's easier to get any solution that's based on WordPress.
WordPress plugins are easy to install and operate. Almost no coding skill is required. Besides that, you can get a plugin for any need you feel to resolve regarding your website or entrepreneurship.
Similarly, the community, online resources, and popularity made this platform a place to trust. Thousands of plugins with super quality are available free of cost in wp.org
Finally, what about the mailing list plugins? Do you really need a plugin to fulfill your needs? I don't know what you want. But you can enhance your growth easily by using a plugin for collecting emails.
Super cool WordPress email subscription plugins
Here's my list of WordPress plugins that can assist you big time to build your hoard of customer emails. Enjoy!
Thrive Leads is the most content tool in the list of WordPress email subscription plugins. Marketing without email list building is not a complete strategy for any organization to grow at a brilliant pace.
With this plugin, you can build the list faster than you could imagine. It allows you to design the opt-in form as you wish. Use the super-awesome drag and drop if you want to build it from scratch. Or, choose your favorite one from the template library.
Displaying the opt-in forms needs some smart decision. It's your call to select the trigger, be it an exit-intent or showing after some scrolling. Although it's not limited to only these features, you can choose whatever is the best for your business.
Creating categories and tags allows you to have more control over your forms. You can display the forms wherever you want – blog posts or particular pages. Moreover, make separate forms to work differently on the mobile and desktop versions of your website.
Don't miss the chance of testing your forms before deciding the right ones for your business. By knowing the conversion rate, you can determine what works best for your audience. Then, you will make the most profitable decision.
Furthermore, the reporting and analytical features of Thrive Leads will put you ahead of the competition. When you know what's working and where are the traffic is coming from, you're no more in the dark. You can now make an informed decision.
The highlighted features of Thrive Leads
Multiple opt-in forms..just a click away. Thrive Leads offers you a superb variation in form types including 2-step form, floating ribbons, inline forms, and more.
Do the split test and grow the list quicker. Unlike other email subscription tools, Thrive Leads has an advance A/B testing feature to help you devise the correct opt-in form.
Gain conversion smartly. One size doesn't fit all. Display different offers to different audiences just to hook the existing customers with their exact needs.
Pre-built templates. Less work. Choose your favorite one from creative and compelling list building forms. Display them to attract the right audience.
Organize the shelf precisely. It's needed to supercharge your email hunting with the poetic strategy. Now decide which form and where…
Reports in-details. Let's find out the individual performance of the opt-in forms you are running with ThriveLeads. You can figure out the data and decide, "what's next?"
How much does it cost?
Pricing begins at $67 (for one license) per year, and it goes up to $147 (for 15 licenses) per year. By becoming a paid member ($19/month and 25 licenses), you can access all their themes and plugins.
WP Subscribe is an engaging form plugin for WordPress that is extremely lightweight.
For those who want to thrive into the list building with a seriously lightweight plugin, WP Subscribe is the perfect choice for them. It's a free opt-in form plugin for future email marketing.
Not only is the plugin free of cost, but it's as easy as opening a Facebook account. So simple to operate that, I'm sure you won't have to look at their documentation. Your quest for an ideal WordPress subscription plugin may end here.
The biggest (which is super simple) task is to install the plugin and activate it. And it has no exception than other plugin installation. Go to your widget area and add the widget to your website.
As you're looking for a plain and simple way to connect opt-in forms, I'm recommending this plugin to you. I believe the basic opt-in forms with no complicated functionality would be enough to proceed.
You will find limited features on the free options only. But, if you can move forward and purchase the premium version, then more possibilities will come on your way. Changing colors, exit-intent popovers, and other rigorous features are presented to make your journey painless.
The highlighted features of WP Subscribe
Email support. Among many top-grade features, I can definitely mention the integration with some super email providers. Although the number is not that big, you can have some sure stunner. Mailchimp, AWeber, and Feedburner help you get started.
Cozy opt-in forms. It comes with opt-in forms, which means you can add lead generating form without an extra effort. On your WordPress dashboard, include an opt-in form to the widget areas.
Additional features on the pro version. If you buy the premium version, you can have some exceptional features to boost your business. On top of the basic integrations, there are supports for additional tools. GetResponse, MailerLite, Mad Mini are some names to give you some hints.
How much does it cost?
WP Subscribe has a free version so you can start right away if you don't have a plan to spend some money on it. Later, you can go with the pro version that starts from $29 for one website. And it costs $59 in terms of unlimited websites.
Grow your email subscriber's list with the right tool that's made for growth. Bloom is a stunning email list building plugin that comes from the house of Elegant Themes. Opt-in forms can be in different shapes with this plugin: inline forms, popovers, content lockers, and go on.
Next, the editing option is straightforward to use, although it's not smart enough. The editor doesn't have a live preview of what you get with other tools. Yet the simplicity is something you will love.
You get access to a lot of templates, but most of them look quite similar. Unlimited email accounts can be connected, and there's a custom HTML form option for any providers there isn't a direct API integration for.
Bloom also has a collection of templates to use instantly. Not so exceptional, but you can enjoy some variety in your design. Connect as many email accounts as you want (there's no limit on this).
Using the custom HTML form option, you can build something amazing. Moreover, the analytics of Bloom mailing WordPress plugin will help you get a more in-depth insight into your campaigns.
Beyond all that, Bloom also offers targeting options. By applying this technique, you can display your opt-in forms wherever you want on your website. Choose all the vital places and get more leads. Smile.
The highlighted features of Bloom
Simple editor. In my view, the editor is the best thing in Bloom. It's not a visual editor, but it's easy to operate, especially for newcomers. There's nothing to learn because it's super comfortable.
Plenty of templates. Use your favorite template from the abundant collection and make your email more engaging, more customer-friendly. You have the freedom to choose any item from dozens of them.
Great analytics. Understand your campaigns with analytics and decide the next step based on the data. I don't think I need to explain how important it is to analyze your data to get deeper into customer's behavior.
Correct placement. Targeting is another mentionable feature from Bloom. You can select where to place the opt-in form – blog posts, a particular page, or other parts of your website.
How much does it cost?
Bloom is a child product of Divi themes by Elegant Themes. There are two options for you to access Bloom and other products. For $89/year, you can get access for one year, but paying $249, you can get lifetime access to all the products, including Bloom.
ConvertBox is a SaaS product that comes with tons of high-end features made for getting your more leads. You can connect this product directly to your WordPress website.
What I've liked most of this WordPress email subscription plugin is its uncomplicated user experience. The interface has nothing to be scared of; moreover, it's simple to use without having any technical knowledge.
So, how easy is it to create a form and then publish it? It's straightforward. Choose a template and edit it to give it a perfect look, and altogether the whole process may take a few minutes.
It doesn't have a lot of templates right now, but the existing forms are fantastic. More amazingly, you can create forms in your favorite style as it comes with popover, full-page, and sticky bars.
Among many enchanting features, the A/B testing is undoubtedly a stunner. Not to mention that they have a WordPress plugin, and you can use it to get more options enabled to your forms.
On top of that, you can optimize the targeting feature to display the forms wherever you wish. You can set the target on URLs, device types, locations, and more.
Finally, what got my most attention is the option of creating multiple choice forms. By the way, it's not just a form; instead, you can segment subscribers and organize them with groups and lists.
The highlighted features of ConvertBox
Custom HTML. ConvertBox supports various email providers, so hopefully, you'll find your provider in the list. In case if you don't find the service you use, custom HTML option can be a great savior.
Advanced targeting feature. Show the forms before your users so they can be engaged whenever they want to perform a specific action. Based on user intent, you can set the form on various locations.
Live report. If you don't know how your forms are performing out there, you can't make a profitable decision. ConverBox will give you real-time analytics so you can see every tiny detail of your form's performance.
How much does it cost?
ConvertBox doesn't reveal the pricing on their website. However, from another website, I've discovered that they ask for $395 for lifetime access, and it's a limited offer. Later, they will charge $99/month.
This is another stunning email subscription plugin that will help you connect the Mailchimp account and WordPress website. Mailchimp for WordPress is a well-praised open-source tool for getting more conversion.
For Mailchimp users, this tool is a convenient solution to get prospective subscribers by setting up the right forms to the right place.
As the plugin is free, so it has some limitations. Although it lacks some compelling features, you will find it beneficial with many high-quality features.
Aligned with all the forms, MC4WP can be triggered in any place. So, apply it to your user registration forms or checkout pages.
Nonetheless, this free mailing list plugin can support you in creating the right branding for your website. You can achieve this by using full control over form fields and customizing the colors.
The highlighted features of MC4WP
Plain and simple. Adding opt-in forms to your WordPress site is easy as pie with MC4WP. The whole integration process has nothing complicated.
Tickbox for subscribers. Users can click the tickbox to subscribe to your newsletter, and you can add this option in your comment section or other forms, such as registration forms or WooCommerce checkout forms.
Vast integrations are available. A plugin can be considered as a super-powerful tool when it has compatibility with other plugins. MC4WP can be nicely integrated with WooCommerce, Contact Form 7, BuddyPress, Gravity Forms, WP Forms, and more.
How much does it cost?
It's free to access from WordPress.org.
If you use WP Notification Bar Pro for your website, you can easily include notification bars that can be placed either to the top or to the bottom of your site.
Surprisingly, this email subscription plugin shows you multiple ways to present your opt-in forms. Either you can display a form in the notification bars, or you can go for text and buttons.
If you choose text with a button, then you can link to your landing page. Nonetheless, your social profiles also can be used in the text or links to display for subscriber engagement.
I love another amazing feature of this mailing plugin, which is better control. You can decide where to display the notification bars within your website. Not only that, but you can also control over the visitors who are going to see it.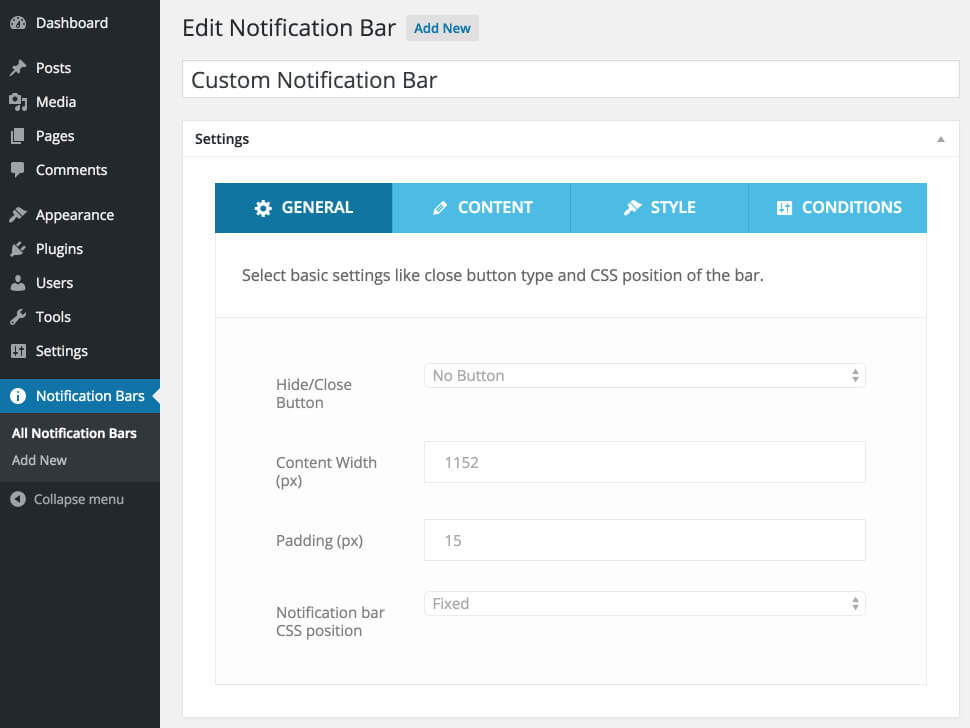 In my view, the best way to utilize this feature is creating segmentation. Set different notification bars for various visitors. You can separate mobile users from desktop users and direct visitors from search engine traffic.
Displaying multiple bars can create a distraction for visitors, right? There's an effective solution to this problem. You can prioritize between the bars so the users won't see all.
The highlighted features of WP Notification Bar Pro
A/B testing opportunity. By utilizing the split testing method, you can design two different sets and then get the data to identify which one works best.
Multiple Bars. Can you think about how many variations can a bar hold? The answer is many. From opt-in to the button, social to the timer, you can use different bars for different occasions.
Reporting. There's basic analytics in WP Notification Bar Pro. Now you can easily track which bars are getting more click.
Supports prominent tools. You will be more optimistic by hearing that this plugin supports a lot of email marketing tools. This list contains big names such as Mailchimp, ConvertKit, Campaign Monitor, GetResponse, ActiveCampaign, and more.
How much does it cost?
For one website, it will cost you $29. But with $59, you can get it for unlimited sites. There's also a free version, but you can't have the opt-in forms with it (you can use the bar to link to a landing page.)
ConvertPro is one of my favorite mailing list plugins with so much to discover and apply to your business. It's from the house of Astra Theme and Schema Pro plugin, and I can expect the same experience as they have already provided for us.
What's the most extraordinary feature of ConverPro? Well, I'm glad you've asked. It's the advanced targeting functionality with a wide range of variations. Target wherever you prefer: pages and taxonomies.
Hold on! The targeting hasn't been ended yet. You can also target geographical locations. Meaning, you can target some specific countries or a block of states like North America.
A drag & drop editor will accompany you while you're building opt-in forms for multiple places. The variance in design and triggering forms based on the user's intention is undoubtedly an amazing combo.
Moving on to the creative collection of multiverse form types, such as widgets and popovers. On top of that, slide-ins, content lock, and multi-state forms will benefit you big time, as well.
Furthermore, the support for popular email marketing tools is a green signal to trust this plugin. Mailerlite, Mailchimp, ActiveCampaign, Sendinblue, and GetResponse – the list is way bigger then I expected.
Lastly, ConvertPro is a modular plugin, which means it has tons of advanced features, but you don't have to use them all at once. You can disable whichever you want according to your preference.
The highlighted features of ConvertPro
Advanced targeting. This is the most noteworthy feature of this mailing plugin. It assists your intention by ensuring the right audience is getting notified.
Segregated functionality. Don't you want to use all the features? Relax! ConvertPro allows you to keep the unused features turned off and make your website runs faster.
Display triggers. This plugin has some advanced display triggers along with exit intent and time on page. For display triggers, this email subscription plugin is the best.
How much does it cost?
They have a fantastic pricing option for unlimited websites at $99. If you can be a little extender with your budget, then the agency bundle with $249 is a prolific option for you. It includes all their products, including Astra Pro.
Bottom line
I hope now you can understand how important it is to build an email list. At the same time, you also know that it's an easy job to build an email list if you the right tool for list building.
Collect emails with the WordPress mailing list plugins and start getting more leads and grow your business crazy fast. Choose any of the plugins that suit your needs and utilize it accordingly.
Find the tool and get started now. There are other strategies to get succeeded with email list building and lead generation. If you can follow them along with the perfect plugin, success is yours.