Top WordPress Booking Plugins [Expert Picks]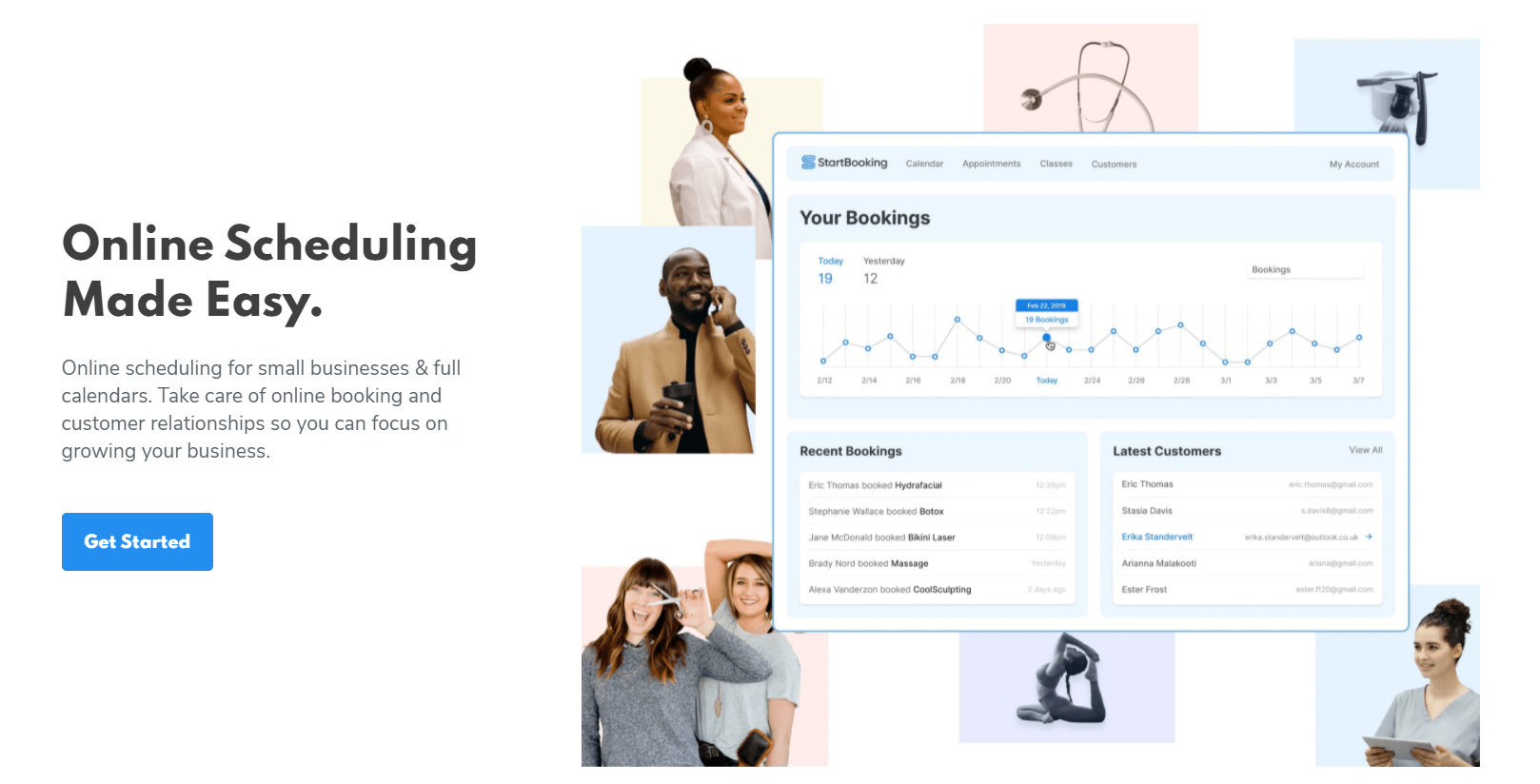 We are all about shortcuts and saving time these days. Appointments, reservations, or contacts are not being noted down on papers or marked on calendars anymore! Since everything is going online, we have WordPress booking plugins to make our lives a little easier. These plugins streamline everything while saving some time for both users and customers.
It doesn't matter what your business is about. You could run a hair salon, a restaurant, hotels, or anything that requires customer reservation and booking from time to time. All thanks to the online appointment booking system, your customers can book right from your website!
Moreover, the classic way of booking used to be a lengthy process where it was somewhat impossible to reach out for a reservation after hours. As a result of these booking plugins, nobody needs to move from the page, pick up their phones, and make a call. Also, now customers can book you anytime and anywhere, using any device.
Top 9 WordPress Booking Plugins
An engaging website makes visitors stay hooked. If a potential customer visits your website about your restaurant business, they should be able to view and make reservations right from there.
WordPress websites have some plugins that manage online booking and easy appointments. For example, you can find an appointment booking calendar plugin and also an event booking plugin. So, what plugins do you think we've listed here?
Among multiple WordPress booking plugins, we've chosen our top 9 so that it's easier for you.
Now, let's start!
WooCommerce Appointments by BookingWP is an excellent choice when you're looking for the perfect WordPress booking plugins. It was built on WooCommerce, so you'll get a native experience within your shopping board. Receive payments for appointments or manage only confirmation. Google Calendar sync will help you align schedule on a time-sensitive manner. You can add manual bookings and customize email notifications. You can allow your customers to cancel an appointment, and require confirmation before approving appointments.
Bookly Pro is a formidable contender on this list with completely customizable booking form which adjusts to any screen out of the box. Booking lists are filterable along with having the capability of exporting data as CSV. To send out email and SMS notifications, you will get multiple templates to mix up. What makes it more amazing is a both-way synchronization with Bookly and Google Calendar, so all the bookings automatically update to Google Calendar. It's also WooCommerce compatible, and supports multi-lingual feature. The built-in analytics will help you understand booking status and pattern.
Booked introduces a box of high-end features so that you can be imaginative as you want with your booking system. The first goodie is you can add multiple calendar for different time slots with custom fields. Now, assign each calendar to a booking agent so they can work with their own appointment booking calendar. Guest booking is another terrific feature when you want people book an appoint without registration. In order to separate the vacation days free from booking, you can use custom time slots. Additionally, the built-in color pickers will let you customize your calendar with engaging look.
If you're looking for a complete online booking solution, Start Booking has go you covered. It fits in as a business management tool, that goes beyond online booking. So, you'll be favored with loads of advanced options: scheduling, group booking, CRM, payments, and a bunch of integrations. Mailchimp, Google Analytics, Stripe, Zoom Meetings, and Google Calendar are top few from the integrations list. Start Boooking will let you get started with ready demos such as hair salon, fitness coach, health club, yoga studio and more.
WP Booking Calendar brings you a comprehensive solution to organize a booking system withing your WordPress website. Allow your customers easy reservations via different time of the whole week. And, you can manage all appointments via unlimited number of calendars. Each calendar comes with customizable options where you can modify time slots at your disposal. Time slots are visible to users, and both admin and user will get a notification after a booking appointed. Other impressive features are booking form captcha, multiple ways of appointment confirmations, PayPal integration, date and time format configuration, and more.
LatePoint can be your perfect booking solution if you're seeking after a simple and no-brainer way to set up your appointment website. With a few clicks, you'll be able to make your bookin system ready. The developers calim it takes less than 5 minutes to complete the whole setup process with the Setup Wizard. Withing that automated process, you can create agents, services, and working hours. After that, insert the shortcode on your web pages to display the booking button. Social login is surely a unique feature that's not a common features among booking plugins. Having this option activated, your customers can register easily with popular social networks. Want to see agent performance? A clean and powerful admin dashboard will allow you to that, along with managing services.
When it comes to high-performance online booking system, Bookme rewards you with a wide range of quality features. If your business needs an appointment functionality, Bookme helps you set it up for reservation and appointment scheduling. From the modern and intuitive admin panel, you can manage all your bookings right out of the box. Inside Bookme power-pack, you'll get different set of bookings like service booking, group booking, and consultant booking. If you need to translate it in your language, get help from Loco Translate or WPML. The form builder is a great way to cusomize your booking form with custom fields. Paid booking can be done via PayPal, Stipe, and WooCommerce.
BirchPress could be a fantastic choice with shortcode-powered booking forms for easy online appointments. I like the way it syncs with multiple calendars like Google, iCal, iPhone, Android, or Outlook. And that's a bold point as you don't have to leave your favorite calendar. People can book an appointment, cancel or reschedule it. With BirchPress, you can send email notifications and reminders with the updated information. The form editor will allow you to choose different set of form fields to meet your custom needs. For payments, use PayPal and WooCommerce whichiever is right. Are you developer? BrichPress has surprises for you with functions, action hooks, and filters to extend the power on top of core code.
If you have a appointment-focused service, here's a booking plugin made for WordPress websites. Amelia lets you customers schedule meetings for law consultancy, gym, salons, private clinics, beauty salons, and repair centers. These are some examples to give you an idea of how you can get benefited for different sorts of business with Amelia. While you can configure custom service schedule, you can also allow your customers to come back with recurring bookings. Send SMS notifications to stay closer with your customers, and integrate Zoom to save your waitings for no-shows. Make sure your emails are sent correctly with four sending options including SMTP or Mailgun. A notable feature of Amelia is it supports Mollie for payments, on top of PayPal and Stripe. This is a great news for European citizens. Amelia is also GDPR-compliance and developers can use Web Hooks to connect third-party apps.
Wrapping up
For easy appointments, you can choose an event booking plugin from the list above. WordPress makes our life easier. So does a booking calendar plugin. If you have a website, just install the right plugin to activate the appointment system immediately. Don't have a website? Start from the ground up. With WordPress, building a website is a matter of time. No hassle. No coding.