WordPress Security Plugins to Make a Hard Day for Hackers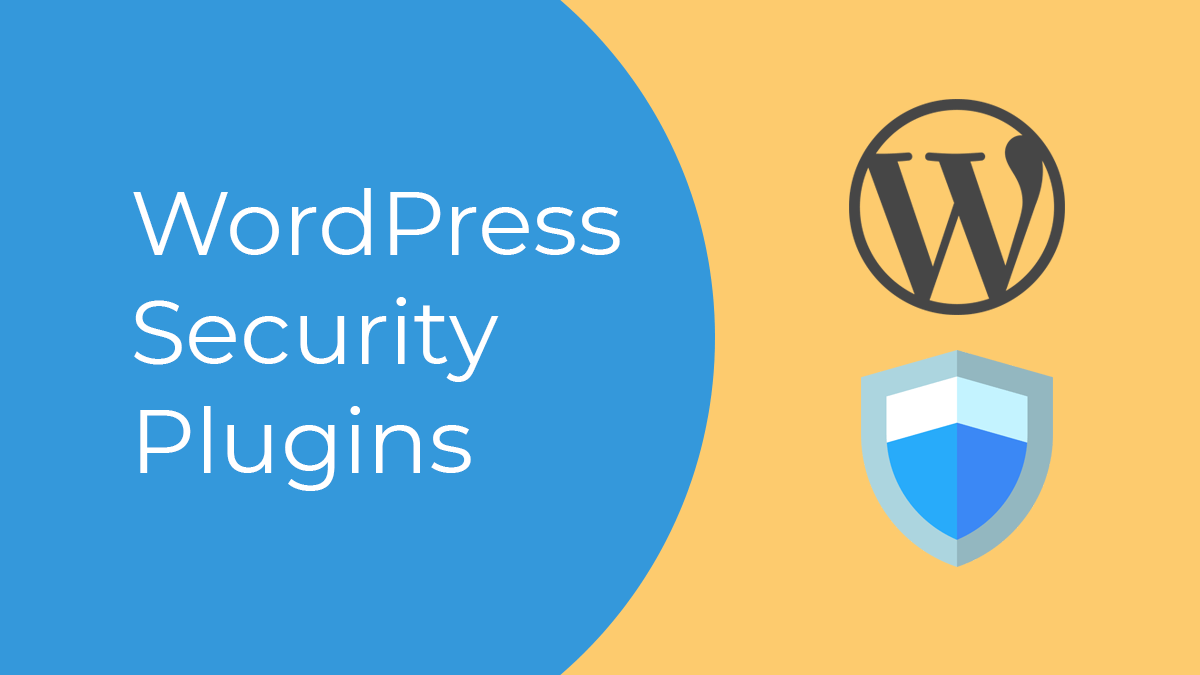 WordPress security plugins have the strength to mitigate when your site got compromised. To keep your site safe and sound from future attacks, you must take the correct steps now.
A fatal attack on your website can ruin all your hard work in moments. Now the threats are even more detrimental and extra stronger. The ranges of action are also wide these days. But, with lethal diseases, you can apply the exceptional treatment.
I'm going to discuss here what are the WordPress security plugins available in the market to give you a stress-free life. Some of these are free, and some cost you money. It would be best if you took action now to save your site from danger.
Why do you need a WordPress security plugin?
The number of attacks is getting higher every day, and your site is no exception. If you're not ready to protect your website, it's likely to get infected sooner or later.
You know what a successful attack means? It will damage your business and give you some hard time to recover from the destruction. Without any question, it should be your top priority to ensure your website is highly secure.
Some of the negative things that can happen with a security breach include:
Hackers may publish their posts which is way different than your niche after stealing
They can post offensive contents that harm your business reputation
Your site may go down for a longer period at the pick time
The evils can get your website data and users information
Getting your financial information can be an easy task
If they leak personal information, your customers' life could be endangered
Removing your existing content can cost you an irrecoverable damage
Injecting malware and spams can hurt your site performance and apply negative impact on SEO
Repairing a compromised site is a complex process and costs very high
Now you know the potential risks of an unprotected website and why a WordPress security plugin is essential. Let's check out the available options and find out the correct one for you.
Read my tips on how to avoid WordPress security mistakes to stay safe.
Top WordPress security plugins
I've made the list by gathering the WordPress security plugins which are performing better. The discussion will help you understand the perfect tool to choose and stay guarded before the attack.
If you know about BackupBuddy, then here's another smart tool from the same author. iThemes Security is a powerful WordPress security plugin with a ton of high-end features to keep your site safe and secure from all sorts of deleterious attacks. Without being a professional engineer, anyone can take care of their website's security with a WordPress plugin. iThemes Security Pro ensures that excellently.
Add an extra layer of security with activating two-factor authentication for your WordPress login. Users have to submit a code sent to their mobile devices alongside the password. This way, a random person can't get access to your dashboard.
When someone's looking for security vulnerabilities, your site generates tons of 404 errors in a short span. iThemes Security will block the IP if it finds such activities. The default setting is 20 errors in 5 minutes, and you can set your preferred number.
Away mood is another fantastic feature that allows no access to your WordPress dashboard when you switch the mood on. The famous brute force protection is also integrated with this plugin's feature list. After a few failed attempts, the user will be banned, and your site will remain safe and secure.
Highlighted features
Brute force protection for limiting the number of failed login attempts
Detects many 404 errors at once and restrict the IP address that generates them
Enforce strong password for your preferred users to access your site
Keep bad users locked out if they failed with too many login attempts
Harden security by making the WordPress dashboard restricted in Away mood
Change the default login address and turn it into a custom one
Schedule your database to get them via email or use a backup plugin
Alerts for recent file changes to review the vulnerabilities immediately
Two-factor authentication for harder login security
Displaying all related entries into one dashboard
Add trusted devices to protect your site from unknown access
Pricing: The plans start from $80/per year for a single website. It goes up $127/per year for 10 websites and $199/per year for unlimited websites.
When you're serious about your website's security, Project SECURITY comes with all the handy options to guard your website. No threats can break the shield built by this WordPress security plugin. Whether it's SQLi attacks or XSS vulnerabilities, you can sleep well without worrying about your site being hacked.
Project SECURITY will stop all the attackers who try to access from backdoors. That includes VPN visitors, proxy visitors, spam bots, TOR visitors, and harmful injections. The intelligent algorithm architected by an innovative team is a serious fighter against all unknown threats. Moreover, the algorithm works by detecting known hacker attacks, recognizing code patterns, taking necessary action automatically.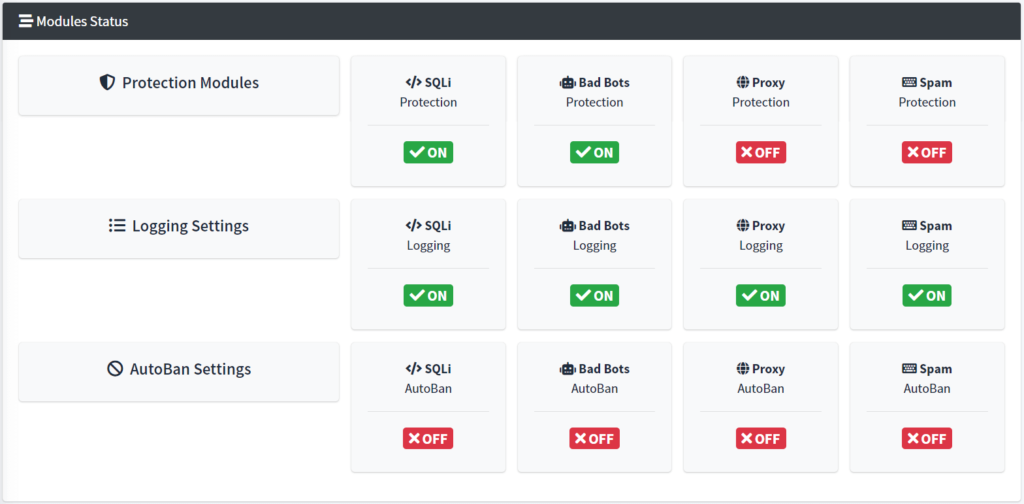 Apart from that, Project SECURITY presents you with a robust admin panel where you can review all logs and understand the structure. The integration of a powerful banning system will help you to root all the evils out. IP address, browsers, referrers, operating systems, IP ranges, ISPs, countries – it can ban all.
Built for all PHP applications, this brilliant security plugin can give you a relaxing experience with extended vigilance. Coupled with a cutting-edge firewall, you can apply the tool to custom scripts, CMSs, shopping cart management applications, and similar software. Fast, optimized, and utilizes low system resources – this is the right option to trust for maintaining higher-level security.
Highlighted features
Proxy Protection along with VPN and TOR visitors
SQLi protection to save from SQL injections
Block IP addresses, countries, internet browsers, operating systems, and Internet Service Providers (ISP)
Defending from spammers and malicious spam bots
Securing from cross-site scripting
Sanitizes all requests with real-time scanning
Dedicated module for profanity filtering
Verifying real or fake bots sending by search engines
Detects and ban users who keep activated AdBlockers
Stop useless bots and crawlers that are meant to waste your bandwidth
Checking all users' response headers denying access if there's something suspicious
Auto-ban will be in action when detecting any bad behavior
Save your website with DNSBL (spam databases) integration
Pricing: Project SECURITY can be bought at $19 with six-month support and all future updates.
A significant number of webmasters consider Sucuri as the best WordPress security plugin. Sucuri comes with a brilliant defense mechanism to protect your WordPress site and give you sleep-tight night. It monitors SSL, DNS, and blacklists so that nothing unwanted can happen behind your conscience.
Protect your site from hacks and attacks. Our Web Application Firewall (WAF) and Intrusion Prevention System (IPS) provide the protection required against website threats. Let us preserve your website traffic and rankings while increasing your website performance.
Coupled with the Web Application Firewall (WAF) and Intrusion Prevention System (IPS), Sucuri offers some highly effective security measures for your website. By exploring suspicious behavior, Sucuri stops potential threats and call it Zero-Day Exploit Prevention.
While Distributed Denial of Service (DDoS) attacks cause low-performance of your website, the mitigation enforced by Sucuri can be quite handy. It's able to block DDoS attacks on layer 3, 4, and 7. Brute force attacks are another threat that tries to crack the password. With this security plugin for WordPress, you can stop that attack too.
Besides security and spam protection, Sucuri also helps to gain more website speed for you. The caching options and CDN improve performance efficaciously. Ensuring 24/7 uptime of your website makes your visitors satisfied and happier. Because of the global content distribution system, your site becomes available even on network failure.
Highlighted features
Scanning and deleting malware if you have already infectious content within your website
Maintains an activity log, including last logins and unsuccessful login attempts
XSS vulnerabilities, SQL injections, other known threats are easily identified and keep you protected
Cloud-based WAF keeps an eye on filtering HTTP visitors
Even larger DDoS attacks can be minimized with an advanced mitigation system
By ceasing bad traffic, it helps improve the website's performance and faster load time
Actively monitors blacklists, SEO spam, and harmful redirects
Malware cleanup with no extra cost
Durable firewall protection to stop unwanted accesses to your site
Block brute force attacks to allowing entrance via backdoors
Pricing: Along with the free option, the pro version packages start from $199.99/per year.
Wordfence is the most popular WordPress security plugin you can avail of free. But that's not the reason for this plugin is being highly appreciated. It offers an endpoint firewall to work as a safeguard for your website along with a malware scanner. In many ways, Wordfence creates barriers for attackers, and a few of them are blocking IP addresses and applying powerful firewall rules.
If you're looking for a comprehensive solution for your website's security, Wordfence is the right answer with 2FA, security scanner, and more. This tool is built for WordPress, so you can take it to protect your site from detrimental traffic. When a request comes with malicious objects, the integrated malware scanner blocks it immediately without allowing it to go further.
What does WordPress security scanner do? It checks many things to check if there's a malware exists, such as themes, plugins, spams, redirections, harmful URLs, and bad URL requests. One of the brilliant ways Wordfence takes action is by comparing core WordPress files with the repository to ensure the integrity is properly maintained.
Repairing files is another excellent way of Wordfence to overwrite them and change them to the previous condition. If it finds anything which is not likely to stay inside the Wordfence environment, it removes the files. Don't worry about handling multiple websites because you can review them all from one single stop: Wordfence central. Finally, two-factor authentication and CAPTCHA ensures the best login security.
Highlighted features
Monitor site visits and hack attempts with Live Traffic
Apply blocking rules with IP range, referrer, user agent, and hostname
No encryption breaking, bypassing, and data leaking
Malware scanner prevents harmful requests with malicious content
Checks SEO spam, backdoors, bad links, and unwanted redirects
Verifying WordPress components with the repository to see if they maintained the right path
Wordfence Central to monitor multiple WordPress sites from one place
Get notified instantly via Slack, email, or SMS of severe threats
Restoring the distorted files to the original version, and deleting unknown files
Sending you alerts for known security vulnerabilities
Scanning all entities to ensure content security
Restricting login attempts to prevent brute force attacks
Pricing: The free version is available on wp.org. For the premium package, you need to spend $99/per year for one site. What's interesting is the cost decreases if you select more licenses.
Jetpack is not merely a WordPress security plugin. It's an all-in-one tool for security, performance, and marketing. This popular security plugin will scan your website and let you know if any vulnerability exists. Besides that, it will send you alerts the moment your site is down via emails.
If hackers create attempts to enter your website, the brute force protection will stop them right there. Also, Jetpack will not approbate any spam attacks and malware injections. Do you know your comments and form submission can hold spams too?
With the Jetpack security measuring system, you can review and flag comments and form submissions as spam. WordPress theme and plugin files may hide security threats inside them. Don't worry; you'll get notified if such things happen.
Restore your website if you make any unexpected changes. Keep real-time backups along with picking a specific date or time. There's no storage limit for keeping your website data. If your site gets down, you can restore it with one-click functionality.
Highlight features
Active malware scanning and easy fixing
Instantly send you alerts when your site goes down
Real-time backups along with one-click restore
Brute force login protection to fight unwanted attempts
Save your site from dangers created by malware and spams
Block spams in comments and form submissions
Speed optimization available to improve the website's performance
Integrated marketing tools to gain tons of benefits from one place
Review everything from the dashboard and plan for the next steps
Decentralized scanning allows you to get into your site when it goes down
Automated scanning and instant alerts help you focus on your business growth
Pricing: You can get started with the free version, although it doesn't have enough functionality. The premium option starts at $9/month or $99/year. The professional package, which is suitable for organizations, costs either $29/month or $299/year.
Here's a highly efficient, user-friendly, and all-in-the-box WordPress security plugin. Choosing the right security tool means you're keeping your site away from every kind of security threat. Since this WordPress plugin practices proper security measures, you can rely on it for extra benefits.
No practical experience is required. It's easy to understand and designed in a way that general WordPress users can confidently maintain their website's security. The All In WordPress Security checks for potential threats and reduces risks by identifying vulnerabilities. When it implements the best WordPress security practices, your site becomes healthier and less prone to volatility.
It's important to make your site work under any circumstances. The new firewall rules are not supposed to damage performance. The All In One Security has three firewall categories: basic, intermediate, and advanced. By applying them gradually, you can assure it doesn't break anything in terms of site loading or speed optimization.
Lastly, All In WordPress Security took the safeguard into a whole new height. Now you can determine security for the user account, login, registration, database, file system, blacklist, htaccess, firewall, wp-config, and tons more. Saving your comments as a route to spam attack to protecting front-end text copy – this WordPress plugin makes the protection seriously outstanding.
Highlighted features
It detects if you have identical display name and login detail
Password strength tool to help you generate strong passwords
Lockdown login under brute force attempts
Forced logout for all users after a certain period
Monitor failed login attempts with all the details, such as user ID, date, and time
Include reCAPTCHA or simple math for both login and forgot password page
Manually approve new user registration
Apply Honeypot to prevent auto registration by bots
One-click database backup on top of scheduled backups
Create blacklist by specifying IP addresses and IP ranges
Prohibition of proxy comments and disabling trace and track
Log all 404 errors and forbid IP addresses that generate too many 404 errors
Cookie-based, powerful brute force attack prevention
You may choose this WordPress security plugin to ensure your website is staying safe from all dangerous threats. It actively monitors core files while seeing the threats off so that they can't bring any loss for your business. It can detect unwanted entries and restore what's been there previously.
Today, every website owners are aware of the unfortunate hampers, and BulletProof Security tends to cope with that. From securing your login to real-time malware scanning – it stays up all the time, even when you're away from your site. Some outstanding features help this plugin to stay out of the regular benchmarks.
Database backup or active file monitoring are a few to mention here, including logout feature for the idle session. Ensuring every login is a secure one, this brilliant tool also works on the timed-out cookies. BulletProof Security is becoming popular every day because of the way it executes everything exceptionally.
Highlighted features
Monitoring core files and send alerts
Throws the threats into the garbage
Advanced protection for restoring and detecting intrusion
High-end malware scanner
Live checking on all logins
Detecting and preventing intruders
Real-time file surveillance
Count on expiring cookies
Pre-activated maintenance mode
Logout while a session becomes idle
Make your surveillance stronger with this innovative WordPress security plugin. It covers all the essential features and then some. While limiting login attempts, Shield Security can also block spams automatically. However, the advanced file scanner and the super powerful firewall will give your site extra strength to stay secure.
How much knowledge do you need to run this security plugin? Well, none. If you know how to install a plugin, you can make this tool work for your website's hard-to-break security. Right after activating, the plugin starts its action and assures you got a website free from malicious elements.
By performing the security scan at the beginning, the Shield continues to guard up with other antidotes. Such as, bad traffic monitoring, restriction on invalid users, 2FA, blocking spams on comments, there are more in the horde. Besides, it starts getting into action right after you installed and activated, so there's nothing to configure additionally.
Highlighted features
Avant-garde firewall for advanced protection
Requires a little to none skills to use
Automatic IP blocking for suspicious activities
File scanner to probe WordPress core files
Lock users for brute force attacks
Google authentication support
Detects and blocks spam comments
Two-factor authentication available
Settings for automated updates
Restrict multiple login attempts
Blocking unapproved users
Defender is another brilliant WordPress security plugin with some crucial features and a user-friendly layout. No maintenance is required while you're using this tool to protect your site from being compromised. That's one thing worth mentioning: it's cool by the look and easy to operate.
Don't take it lightly. Although it looks simple doesn't make Defender less powerful. Unless you want to let all hard work go in vain, you can rely on this smart plugin because it knows how to make your website's security stronger. An integrated malware scanner will go through all the codes running under WordPress and look for the bad boys.
It then compares the versions on your website and how it was structured in the WordPress directory. The moment it figures out the unlikely changes, it brings the root file back. Two-step verification, limiting 404 attempts, getting hard on login, and other smart protections are available inside the box.
Highlighted features
Making blacklist for bad IP address
Detects and prevents brute force attacks
Lock users who failed to login
Allowing you to change the default login path
Seamless two-factor authentication
Blocks IPs while detecting 404
On-demand security keys available
IP blocking facility based on geolocation
Helps to protect information from leaking out
Stops generating excessive 404 requests
Cloud storage as ample as 10 GB
If you're looking for something streamlined and focused on one specific thing, choose Block Bad Queries. It protects your site from aggressive URL requests. SILENTLY. Throughout continuous action, it monitors what's incoming and how they behave. Right away, when it detects long string requests, it fights to stop it there, without allowing them access to your website.
What got my attention is that this WordPress security plugin is aware of the users' valuable privacy. Collecting user's data and storing them on the database is not their cup of tea. It doesn't even place cookies. Above all, you can gear up your protective measures with other activities, as well. Helping you fight against SQL injection attacks, incoming harmful malware, and blocking other demeaning attacks are some notable strategies of BBQ.
Highlighted features
It's easy to integrate
Fast and straightforward with robust action
Scans all incoming request
Blocks malware
Works seamlessly
Doesn't allow SQL injection
No configuration needed
Focused on queries only
Scanning and blocking malware
Monitor traffic if there's anything harmful
You don't need to take care of it
Google Authenticator simply works by activating two-factor authentication so that you can add an extra barricade before entering your website. Often, the attackers won't get past the two steps because it's easy for authorized users but seriously challenging for those who want to bypass.
You may apply this program to roll out some additional hurdles on top of other security measures. Whatever going inside – scanning for suspicious activities, detecting malicious actions – the authenticator will guard on the front door. It will make sure every user enters is a valid person.
Only the people get inside who can validate the requirements, such as a code sent to their phones or answering a question right at the login. Here comes more exciting features! You're not limited to use the only authentication because Google Authenticator blocks suspicious IP addresses, detects crawlers, and prevents brute force attacks.
Highlighted features
Advanced firewall facility
Prevents suspicious IP
reCAPTCHA to block auto-bots
Two Factor Authentication for an extra layer of security
Don't allow multiple login attempts
Various login combinations
Detects Crawlers and blocks immediately
Additional security question before login
Authentication with more specification
Protect from brute force attacks
Scan malware and trojans
User monitoring to map activities
Conclusion
A good WordPress security plugin can give you peace of mind by securing your websites from noxious attacks. It's enough to ruin your achievement with a random hacking attempt. Act now and ensure your site is away from all dangers. Let's have a quick look at how the plugins are useful.