Managing Members Got Easier With These WordPress Registration Plugins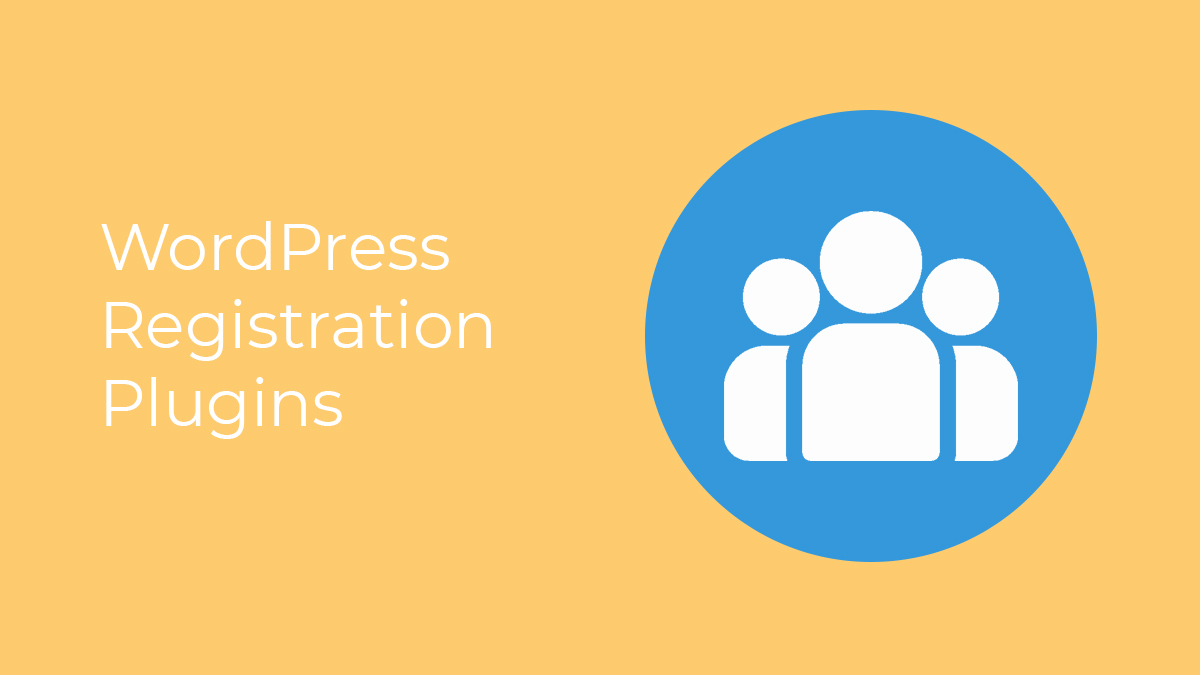 WordPress is a powerful platform for making any kind of website. Especially, the plugins made it possible to implement the functionality as you want it. WordPress registration plugins are helpful if you'd like to add members to your site and manage the registration from your dashboard.
However, there are a plethora of plugins available in the market. I've chosen the best WordPress plugins for user registration to help you find the right tool with less effort.
WordPress registration plugins – A Handpicked List
The following plugins are available both in the free and premium versions. You can decide which one to pick based on your requirement. Usually, the paid plugins offer more extensive features in terms of advanced benefits and high-priority support.
User registration is a crucial part of your website, especially if you're in an online business. Formidable Forms allows you to connect your users and let them register to your site. Moreover, users can sign in and conveniently manage their profiles. What's more impressive, you can create customized registration forms with all the fields you think to be added.
Formidable Forms is a notable one among all the WordPress registration plugins. The sign-in process becomes easy and user-friendly with all the settings and extraordinary features. For different types of WordPress sites, Formidable fits right into the needs. A membership site, directory listing, eCommerce website, learning site – you can enable a memorable experience for your users.
Key features:
Building registration forms is a super easy job
Users can edit their front-end profile
Front-end role management
Populate forms automatically for logged-in users
Add the login form on any page of your website
Enable reset password option with a form
Multi-site function enabled for visitors
As the name suggests, this plugin solely serves the user registration system in WordPress sites. It brings a fantastic registration module to get your users registered smoothly. For many good reasons, I consider this one of the best user registration plugins. Many fantastic features are included in the free version, along with the drag and drop builder.
This lightweight plugin also comes with several premium options, and you can choose the one you think best for your money. A single package holds multiple add-ons, so you don't need to spend for them separately. On a quick note, the add-ons can help you with additional functions, such as email marketing and file uploading.
Key features:
Easy drag and drop builder
Multiple add-ons for extended functionality
File uploading with registration
Email marketing integration
If you're looking for a simple yet effective solution for user registration, Ultimate Member can be the answer. Right upon configuring this plugin, users can complete the registration and become a member of your site. And, it's not time-consuming. The first step requires creating a registration form, and you can choose which form fields to be added.
Furthermore, you can customize the profile and make it compatible with your site. Likewise, you can extend the functionality of this plugin with a barrage of paid add-ons. By setting it up properly, users can sign-up and become a member of your site. Managing profiles is also an uncomplicated task because no coding is required.
Key features:
Custom input fields to create efficient forms
Content restriction facility
Account page for single users
Member directories feature
Apply conditional logic to form fields
Create the registration form as you like
Front-end user profile
RegistrationMagic has everything other user registration plugins offer and then some. The more enticing part is you can add multiple registration pages to manage different kinds of users. Therefore, one user may see a separate registration form, which is different from others. Many engaging features such as file attachments and accepting payments make this plugin one of its kind.
Moving forward, the visual form builder will allow you to create registration forms without any hassle. Furthermore, you have full control over the registered users, and you can monitor their activity. Want to build an email list? Autoresponders and Mailchimp registration will cover your back there.
You will be treated with multiple form styles so that you can choose the right form for your need. Managing all the registration process can happen in a codeless way.
Key features:
Visual form manager to design forms as you need
Various form styles are available
Option for document attachments
Extensive security with reCaptcha, restrict submissions and blocking email addresses
Send email notifications to the admin and user
Email marketing tools integrations
WooCommerce integration provided
Connecting PayPal and Stripe for payment processing
Easy Registration Forms has a superb and friendly way to build registration forms for your need. This is one of the best WordPress user registration plugins because of its easy setup. It comes with all the essential form fields to create countless registration forms.
Unlike other user registration plugins, you can enjoy a dedicated portion inside the dashboard to manage the submitted entries. Likewise, a fantastic reporting system will give you the opportunity to show the data for advanced analysis. This tool can be your one-stop solution for managing registration in a WordPress website. Finally, you can restrict content based on user roles.
Key features:
Mobile-friendly form design
Easy drag and drop form builder
Dedicated area for submissions management
Responsive form design
Shortcodes can be useful inside your account
Different form layouts available
Last words
Now you know which are the best WordPress user registration plugins and what each of them offers. Choose the right one and manage registration with an easy learning curve. No need to hire a developer to make a system for your site. A free WordPress plugin is enough for basic needs. For sophisticated output, you have to buy a premium extension.