WordPress Ticket Plugins for Helpdesk and Customer Support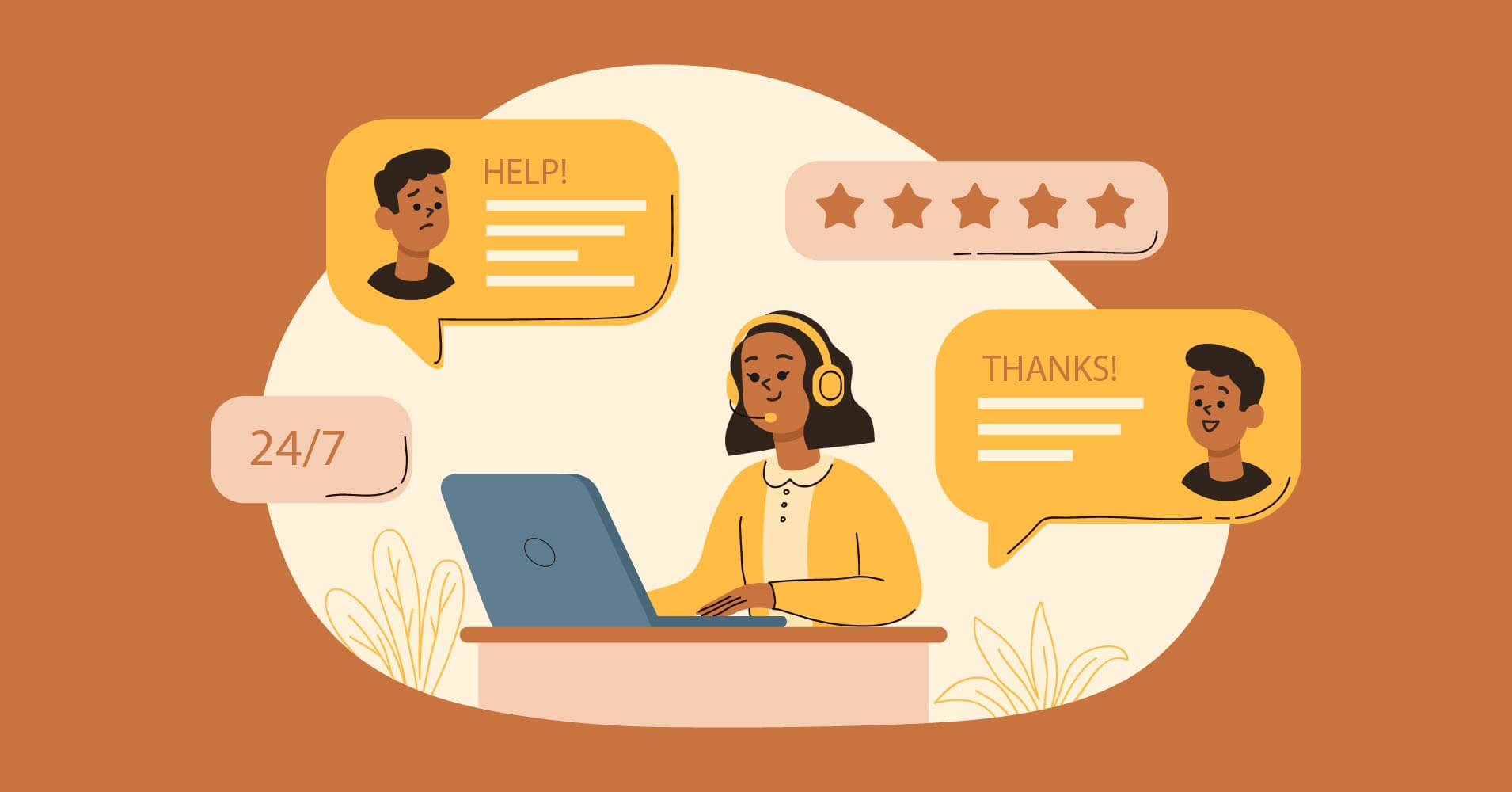 A robust support system is a must if you run an online business to help your customers when they're stuck. This a significant part that you don't want to miss, and a great way to make your users happy. If you wondering how to get started with robust customer support, WordPress ticket plugins make it a breeze.
With fast and professional customer support, you can resolve all the queries your users have in mind, and when they come to you worried. Let them ask questions by opening a ticket and assign your support agents to assist them in the right manner.
If you're overwhelmed at this time, I ask not to be. Install a WordPress support ticket plugin, and enjoy all the advanced features they offer to ensure you listen to your customers to the right point.
In this post, I'll tell you about the best WordPress helpdesk plugins, and you can choose what's best for your website. Keep reading.
Best WordPress ticket plugins
You'll find the most popular WordPress helpdesk plugins below.
AwesomeSupport is probably the most popular helpdesk plugin in the WordPress industry. It has 13 field types to add custom fields to the ticket form. Customers can attach multiple files with their tickets, and it's a superb way to get the opportunity to learn more about the issue. Once a ticket is logged, it's there forever, so you'll get the complete ticket history if ever needed. With six key events, you can trigger automated email notifications, while getting more email options to customize. I also love the auto-ticket assigning feature. With the smart agent add-on, you can assign tickets to the agent who has the least number of tickets. Finally, AwesomeSupport is rich with most-wanted options like time tracking, import tickets from other platforms, and unlimited support agents.
SupportCandy is a free WordPress helpdesk plugin with many out-of-the-box features available. First of all, it creates no limitation on tickets. Similarly, you can create unlimited agents to provide support with more human power. Since the plugin is GDPR-compatible you can ensure your users about data privacy. Moving on to the speed, SupportCandy loads fast because of its Ajax-powered functionality on each event. On the same page, both users and agents can access but with different permissions. That's interesting! You can blend settings to define what agents can see and what users can see. This goes on with columns for agents and customers, filter for agents and customers, number of tickets both can view, and more. Guest tickets is the most significant feature I notice with this plugin. If users don't want to register but ask a question, this option is a great deal, especially that question gets you a sale.
JS Help Desk is a free WordPress helpdesk plugin with a set of good features like guest tickets and unlimited tickets and agents. Admin or agent can create tickets to keep records of provided support for a person who didn't open a ticket. It's helpful when someone asked for help casually, let's say on a Facebook group or via contact form. Both users and agents can upload multiple files with tickets and replies. And admin can define the attachment size and type of extensions. A few other options can make the support system more efficient, such as support icon, GDPR-compatibility, unlimited departments, ticket status, and email notification. With 35+ premium add-ons, you can extend your support system. That includes time tracking, paid support, multi forms, merge tickets, ticket overdue, WooCommerce, ban email, SMTP, and more.
If you consider about 2 billion WhatsApp users around 180 countries with 60 different languages, you should think about WhatsApp support. Yes, WordPress WhatsApp Support brings a way to provide one-to-one support from your WordPress website. It will show your agents' accounts on the website, and when a user clicks on a profile it will take them either to WhatsApp directly or the web version if the user is on the desktop. It's possible for both single and multi-person support along with group invitation. And what caught my attention is you can seek a WooCommerce product query with this plugin. There are different layouts for the chatbox and multiple shortcode buttons with many styles.
If you're into an eCommerce business and run your shop under WooCommerce, this helpdesk plugin can give you the ultimate freedom with the support system with your shop. Also, this customer support plugin comes with multiple ticket types. With Order Ticket, customers can ask for a particular order through the ticket area available under the order details page. On the other side, User Ticket is helpful when a customer has a general query, and it's available under the user profile. There is another ticket called Pay Per Ticket which is for after-sales support. A message thread will show the text exchanged between customers and support agents. Admins and customers can be updated with a new action via email notification. That's not all. You can customize ticket subjects, message length, file upload size limit, and custom ticket status. It also supports large files, so you don't need to configure your server anymore.
This plugin can take your support to the next level with its AI-driven bots and a chat system that works flawlessly for WordPress websites. It will give your customers a lightweight and fast chat experience with beautiful chatboxes. What's more interesting, you'll get an opportunity for complete user management with registration and login right from the chat. Your possibilities are endless as it's multilingual, RTL-supported, and has translations for 19 languages. I also like the sleek admin interface where you can manage settings, conversations, and more from one place. Let me tell you more reasons to opt for this plugin. Integration with Dialogueflow will automate conversations with the power of artificial intelligence. Another super-power integration is with Slack that enables you to respond quickly via this popular communication tool.
WSDesk is a powerful WordPress helpdesk plugin to create a reliable customer support ticket system. This plugin will help you offer the best customer support experience with many excellent features. Customers can submit their questions and problems via support tickets. The number of cutting-edge options empowers you to build the right support that includes unlimited tickets and unlimited agents. Also, you can use supervisor profiles, auto-tagging, email filtering, automation, and so much more. Data privacy is the best part of WSDesk. That's one big reason I advocate this plugin with its principle of not storing your data in the cloud what most SaaS support tools do.
Conclusion
That's all for now. I hope you've already got what you needed. When you look out for a customer support plugin for your WordPress website, the abovementioned plugins are the list toppers. If think you're not ready for a premium plugin, start with a free option. With the growth of your business, you can move to the paid options later. But, make sure you're giving the right kind of support because that's what makes customers happy.