5 Best Contact Form Builders to Use Mailchimp in WordPress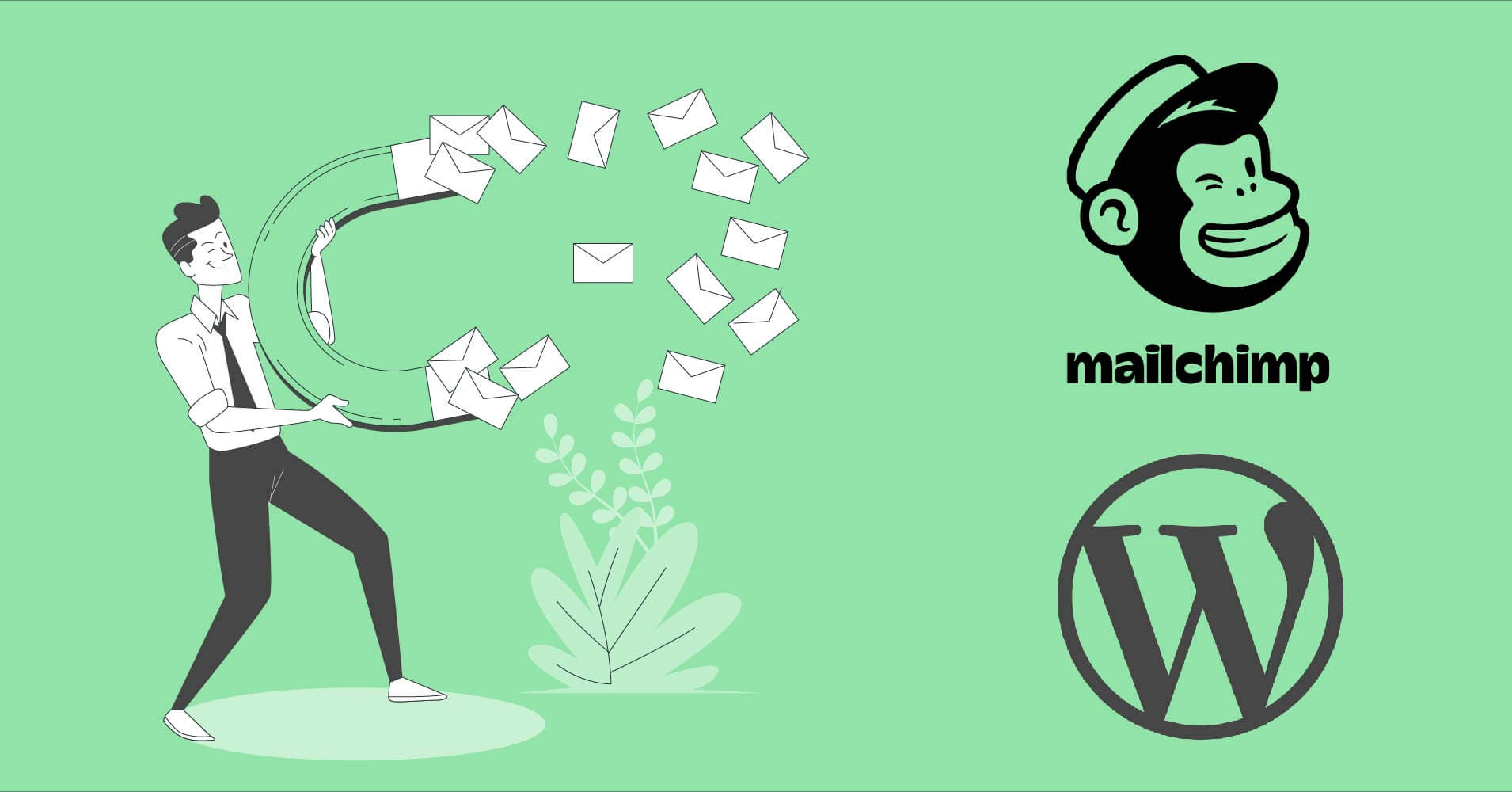 Once Mailchimp was synonymous with email marketing. With the abundance of new email marketing tools, Mailchimp has lost some of its popularity. However, it still has everything you need to grow your list and perform other actions, such as email automation, insights and analytics, 250+ app integrations, advanced segmentation, and behavioral targetting.
But what about connecting Mailchimp to WordPress since 4 out of 10 websites today are built WordPress? Yes, that's the topic I want to discuss today. And you already know from the title, the best way to bring Mailchimp into WordPress is to use a WordPress form. With a Mailchimp signup form, you can grow your email list right from the WordPress site.
Why Mailchimp?
I'll tell you four reasons to choose Mailchimp.
1. The famous free 2,000 subscribers. Mailchimp created all the hype in the market with its free plan supporting 2K subscribers free forever. To date, it's working like a charm.
2. It has all the necessary features. Whatever you need to from an email marketing tool, Mailchimp has all that. From email automation to list and groups, contact segmentation to landing page customization – you can have them inside Mailchimp.
3. It's easy to connect with WordPress. Yes, WordPress contact form builders made that super easy. You can use a form builder with Mailchimp integration, and you can take it further from there.
4. It's rich with learning materials. Mailchimp is in the market for years with its solid reputation. You can find tons of guides, tutorials, blog posts, and YouTube videos around Mailchimp. Not only that. Mailchimp helps its users with truckloads of resources.
WordPress form builders with Mailchimp
The most profitable way to connect Mailchimp in WordPress is using a contact form builder that supports a seamless Mailchimp integration. Below are my five favorite WordPress form builders to help you get started with list building right away.
WPForms
WPForms is a WordPress form builder which has a beginner-friendly way to create amazing forms. Among tons of incredible features, I certainly like its integrations with marketing automation tools. Some email marketing add-ons are ConstantContact, AWeber, GetResponse, ActiveCampaign, and Campaign Monitor. And not to mention, Mailchimp is one of them which is available with all three plans: Plus, Pro, and Elite. So, what can you do with the Mailchimp add-on in WPForms? You can create a newsletter signup form in WordPress, then connect this form with Mailchimp. With this powerful add-on, you can select your target audience and do other actions such as archive, delete, and unsubscribe. You can even create an order form or a multi-page form, and capture a field to add it to Mailchimp custom fields.
Fluent Forms 
With Fluent Forms, you can build any forms you can imagine in your WordPress dashboard with the power of drag and drop builder and ease of use. Fluent Forms also has a rich set of email marketing tools integrations to take your list building to the pro level. First of all, you can create a signup form and connect it with Mailchimp via the integration module. While you can use Mailchimp in its free option, I suggest you buy the pro version to unlock more advanced features. Then you can combine those features with Mailchimp to build a robust email marketing strategy.
Formidable Forms
Formidable Forms has a Mailchimp add-on that helps you connect your users to Mailchimp via WordPress forms in a seamless way. You're allowed to enjoy all the advanced features it offers with this powerful add-on. It will automatically tag new and updated subscribers, first of all. When you have groups inside Mailchimp, you can use a form field to add users there. Also, if you want to select one option from single or double opt-in, you can do that as well. During their form submission, add subscribers to a Mailchimp list and send data to custom Mailchimp fields from signup form fields. To sum up, Formidable made email marketing in WordPress easy and affordable.
Ninja Forms 
Mailchimp add-on by Ninja Forms is an excellent bridge between WordPress and Mailchimp that works with any forms you set up correctly. There's no limit to use signup forms throughout the whole website. If you're already a Mailchimp user, you know Mailchimp had Lists and Interest Groups. Why don't you collect the information you need via WordPress forms when Ninja Forms allows it via the Mailchimp add-on. The other things you can do are customizing your signup form's look and enable double opt-in for spam protection. Ninja Forms sells Mailchimp add-on separately. You can buy it as a single item or pick a plan with Mailchimp. Either way, right after the completion of installation, a pre-built Mailchimp signup form will await you to lead the way. Even, you can see a guide inside with all the steps discussed in detail.
Gravity Forms
Gravity Forms offers a great way to start list building with Mailchimp. Let's check out what we can do with the Gravity Mailchimp add-on. You can directly connect your WordPress forms with Mailchimp to onboard more subscribers to your email list. Not just that, you can get new subscribers through any form existing on your website. Why don't you extend your segmentation possibilities by capturing any form field and use it as a custom Mailchimp field? Utilize the power of double opt-in to make sure only valid users make it to the Mailchimp list. Making your subscription form GDPR-friendly will earn you trust from your users. Finally, roll out more control over your Mailchimp subscription form with the native conditional logic feature.
That's it!
Start getting more subscribers to your Mailchimp lists with the power of the WordPress form plugins. The above five plugins are your top choices while you're looking for a Mailchimp subscription form in WordPress. Don't forget to leverage other benefits a form plugin offers besides Mailchimp subscribe form creation. Create a simple WordPress newsletter form and connect it with Mailchimp. When someone subscribes via this form, the contact will automatically be added to Mailchimp. You can then continue further communication to enrich your email marketing strategy.